Udaipur Taxi Service
Welcome to atithicabs.com, where we strive to give you the best and accurate udaipur taxi fare and taxi service in Udaipur. We make sure you get picked up from your desired location at scheduled time and you get dropped to your desired destination at the scheduled place and the scheduled time.
Atithi Cabs is here to provide you with the most premium quality Taxi services in Udaipur. We provide you with all kinds of Taxi services whether it's Airport taxi, local taxi or outstation taxi, we will assure you that our rates are affordable and best among all cabs in Udaipur.
At Atithi Cabs, we pride ourselves in ensuring that all our customers receive a trustworthy and hassle-free experience while booking their cabs online.Atithi Cabs is a 2015 started, Govt Reg. firm in udaipur taxi service provider in Udaipur,jaipur,jodhpur & jaisalmer with experienced drivers. From us, you can book a taxi service in Udaipur for:
Pickup/ drop from airport & railway station
Outstation trips from Udaipur
Udaipur taxi service cabs :
Maruti Dzire & Toyota Etios
Toyota Innova & Crysta
Luxury Car Merc. Audi Bmw & Vintage cars
---
Cab Rates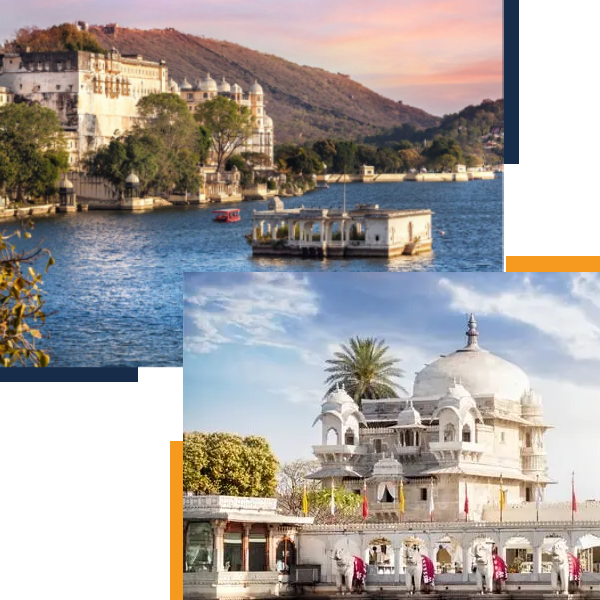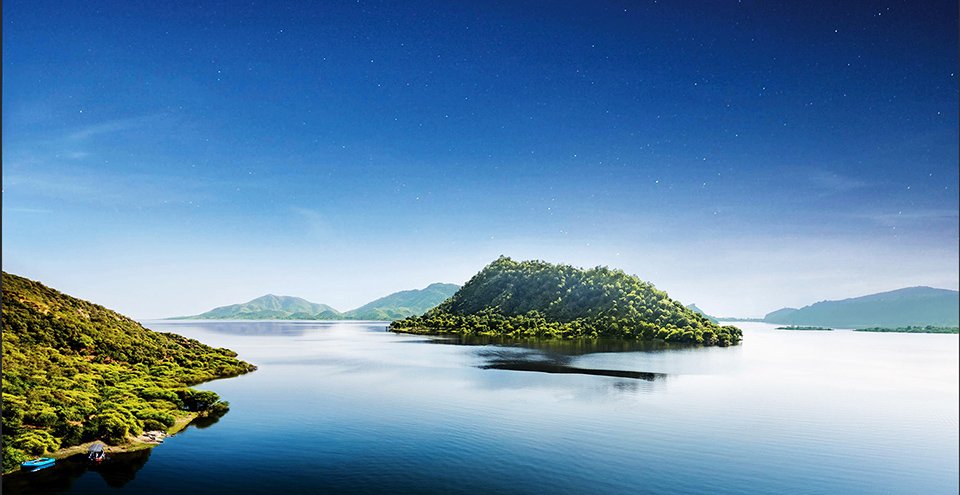 2. Udaipur day trips
If you want to plan a same day trip from Udaipur sites like
Kumbhalgarh
, Shrinathji, Ranakpur, Chittorgarh etc. than our tour fare starts at:
Rs 2000: Sedan car
Rs 3000: Innova car
---
View Details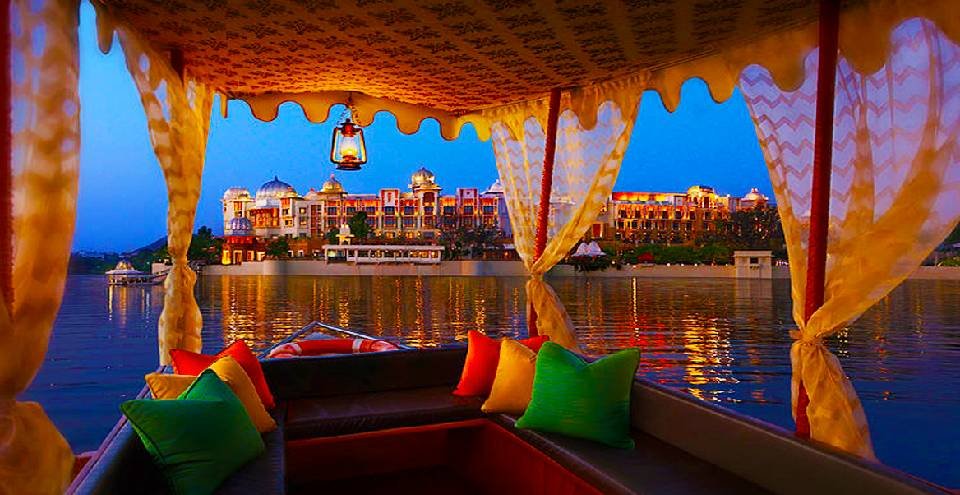 3. Udaipur 2 days trip
If you plan for 2 days trip, than you can visit on day 1 morning to evening from Udaipur and take night stay outside udaipur and back on next day.Here we offer well-planned trips to Ranakpur,Chittorgarh, Mount Abu etc.
---
View Details
---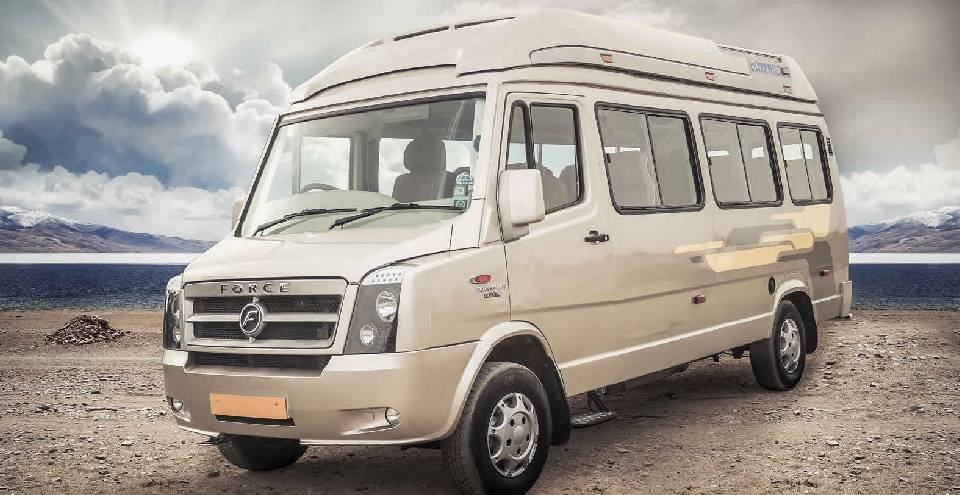 4.Tempo Traveller Udaipur
Hire Atithi Cabs tempo traveller for Udaipur tour, or outstation tour. We offer:
9 & 12 seater tempo traveller
One by One Maharaja tempo traveller
AC Bus Coach Rental Service
---
View Details
5. Hire a Tour Guide
For a best experience, we offers licensed guide in Udaipur, starting at
Rs 500 for a Hindi+ English speaking guide.
German, French, Russian and other languages guides are also available.
---
View Details
---
Maruti Swift Dzire
Mid Size Economy Car (AC)
Passengers: 4 (including Driver)
Swift Desire is a best option for small family.
---
Book Now
---
Toyota Etios
Mid Size Economy Car (AC)
Passengers: 4 (including Driver)
The Toyota Etios has a best leg space in the segment.
---
Book Now
---
Toyota Innova/crysta
Luxury Car (AC)
Passengers: 7 (including Driver)
Best car in the segment innova is best space in its segment
---
Book Now
---
Our Udaipur Taxi
Car Rental

Packages
---
Udaipur to Mount Abu taxi
For travellers in Udaipur, planning to visit Mount Abu, we offer our Udaipur to Mount Abu taxi package. You can book a return trip here or ask for one side taxi for Mount Abu too.
---
View Details
---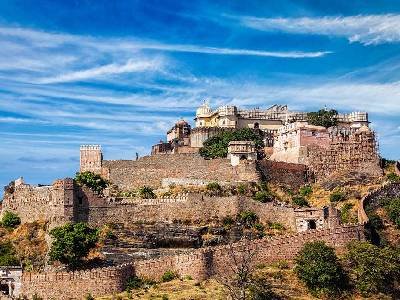 Udaipur to Kumbhalgarh taxi
Kumbhalgarh is 85 km away from Udaipur & the main attractions here is the Kumbhalgarh Fort. Book our Udaipur to Kumbhalgarh taxi for a same day tour or 2 days tour.
---
View Details
---
Udaipur to Haldighati taxi
Haldighati is 48-50 km north of Udaipur & travellers love to visit the Maharana Pratap Museum & few other attractions here. We offer our Udaipur to Haldighati taxi tour for guests interested in visiting Haldighati.
---
View Details
---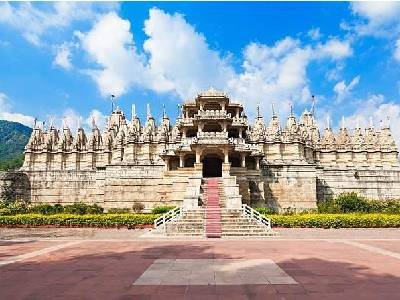 Udaipur to Ranakpur taxi
Ranakpur is one of top 5 sites to visit near Udaipur, & is 95 km away. You can book our Udaipur to Ranakpur taxi package, as one side taxi to Ranakpur or return trip to Udaipur.
---
View Details
---
---
Udaipur to Jaipur taxi
Hire our car rental service to visit Jaipur with our Udaipur to Jaipur Taxi package. You can book our cab for return trip or for Udaipur to Jaipur one side taxi, we charge around Rs 2500+.
---
View Details
---
Udaipur to Jodhpur taxi
From Udaipur, Jodhpur is 250 km away and you can plan a trip here with our Udaipur to Jodhpur taxi package, available at a starting taxi fare of Rs 9 per km (sedan car with driver)
---
View Details
---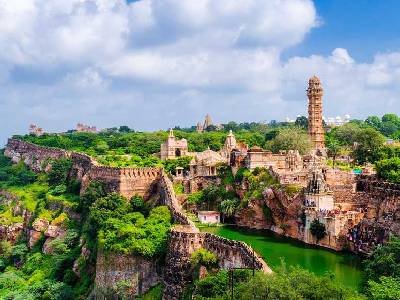 Udaipur to Chittorgarh taxi
Hire our car rental service to visit Chittorgarh fort with our Udaipur to chittorgarh taxi package. You can book our cab for return trip or for Udaipur to chittorgarh one side taxi, we charge around Rs 2000+.
---
View Details
---
Top Trending
Udaipur

Holiday Destinations
---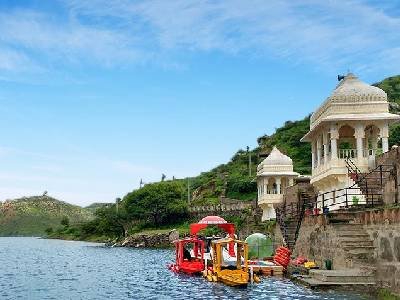 Badi Lake
Located about 12 km from the city, the ambiance of the lake is calm and tranquil, and offers a scenic respite from the hustle and bustle of city life.
Jagmandir
Jagmandir is a palace built on an island on the Lake Pichola. Also called the 'Lake Garden Palace', the construction for this began in 1620 and was completed around 1652.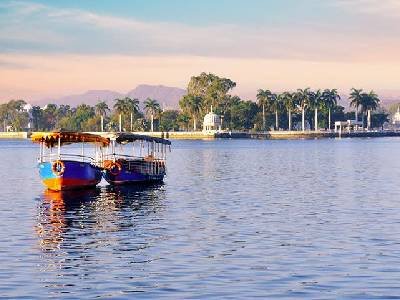 Fateh Sagar Lake
This delightful lake, bordered by hills and woodlands, lies to the north of Lake Pichola. This artificial lake is connected to Lake Pichola by a canal.
Udaipur Fish Aquarium
The Under the Sun Fish Aquarium at Fateh Sagar Pal in Udaipur has managed to mark its distinct position on the map as India's first Hi-Tech virtual fish aquarium.
---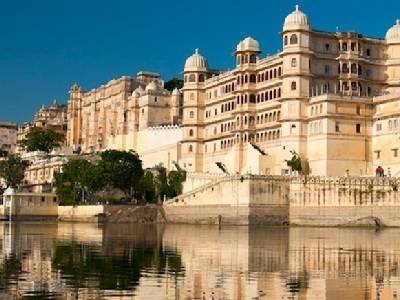 Udaipur City Palace
The City Palace towers over Lake Pichola. The balconies, cupolas, and towers of the palace give a wonderful view of the lake and the surrounding city.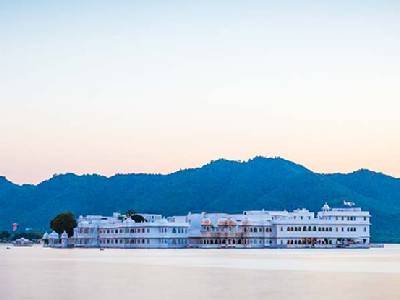 Lake Palace
Now a hotel but was originally called Jagniwas and served as a summer palace. Built between 1743 and 1746 on the island near Jagmandir in Lake Pichola.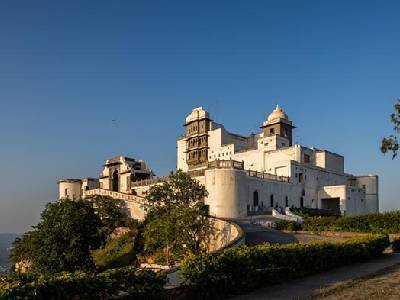 Monsoon Palace
Used as a monsoon palace and hunting lodge, its builder, Maharana Sajjan Singh, originally planned to make it an astronomical center.
Ahar Museum
Ahar Museum is in close proximity to an impressive cluster of cenotaphs of the Maharanas of Mewar.
---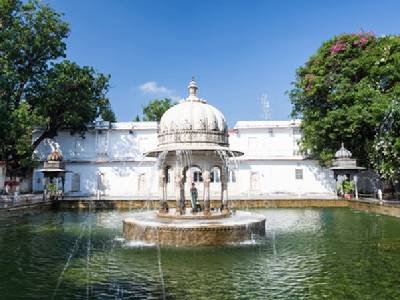 Saheliyon Ki Bari
Built by Maharana Sangram Singh II as a garden for women, Saheliyon-ki-Bari or the Garden of the Maidens is a popular tourist destination.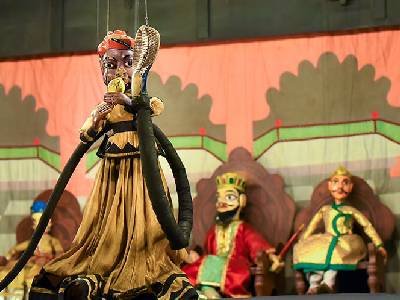 Bharatiya Lok Kala Mandal
Dedicated to the study of folk art, culture, songs and festivals of Rajasthan, Gujrat and Madhya Pradesh, Bharatiya Lok Kala Mandal is a cultural institution in Udaipur.
Shilpgram
Situated 7 kms west of Udaipur near Lake Fateh Sagar is the Centre's Shilpgram - the Rural Arts and Crafts Complex. Spread over 70 acres, and surrounded by the Aravallis.
Haldighati
Haldighati is a famed mountain pass in the hills of the Aravalli Range. The pass, about 40 kilometres from Udaipur, connects the districts of Rajsamand and Pali.